Russia and Ukraine's Digital Economy
A Russian-controlled government in Ukraine would have profound implications for the region's digital economy.
World leaders are preparing for a possible Russian invasion of Ukraine with US troops in the region being put on "high alert" and the UK vowing to send in troops if needed. A Russian-controlled government in Ukraine would have profound implications for the region's digital economy – from internet service providers and mobile carriers to social media and messaging platforms.
Ukraine is the second-largest country by total population in Central and Eastern Europe (CEE) with 44 million people, and the third-largest by online population with 31 million internet users (70% of its total population) and 27 million smartphone users (61% of its population).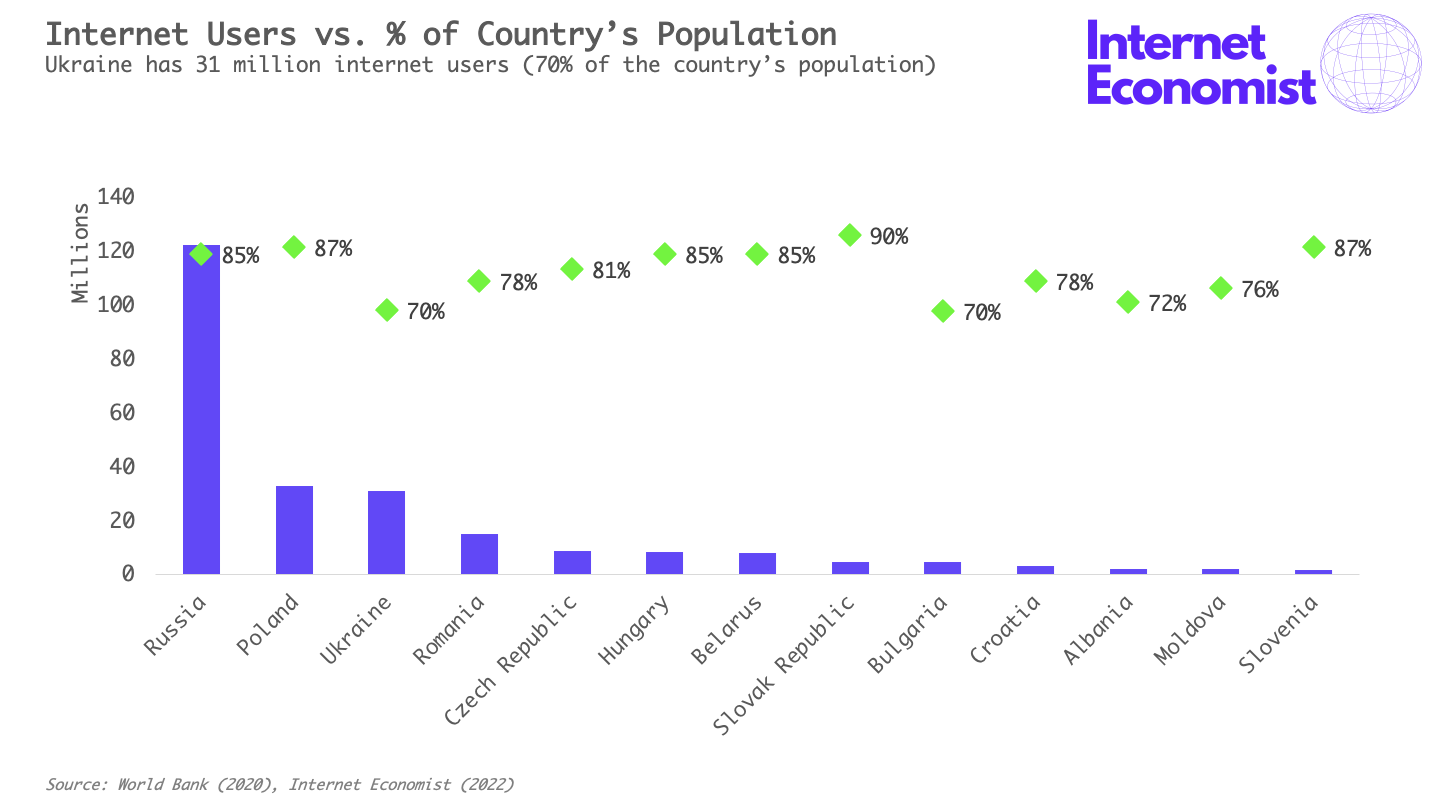 The largest telecom operator in the country is Kyivstar, a Ukrainian company with 45% market share. When Russia invaded and subsequently annexed the Crimean Peninsula in March 2014, Ukrainian telecoms (including Kyivstar) were displaced by Russia's state-owned telecom company Rostelecom. Within six months all web traffic from Crimea was sent through Russia, allowing Russian authorities to monitor web traffic and censor online media.  
Many global tech and media companies already have a contentious relationship with Russia over its history of censorship. If Russia takes control of Ukraine's internet traffic then it will call into question the future of many web-based services in the country.
For example, the popular messaging app Telegram was blacklisted in Russia between 2018-2020, but nearly 25% of Ukraine's population uses the app. Google is the most-visited search engine in Ukraine, used by 91% of its population, but it falls second to Russian search engine Yandex in Russia. Facebook is the most-used social media platform in Ukraine today, but it falls second to Russian social media platform VK in Russia. Cryptocurrency exchange Binance is blacklisted in Russia but has been a key partner to Ukraine's Ministry of Digital Transformation.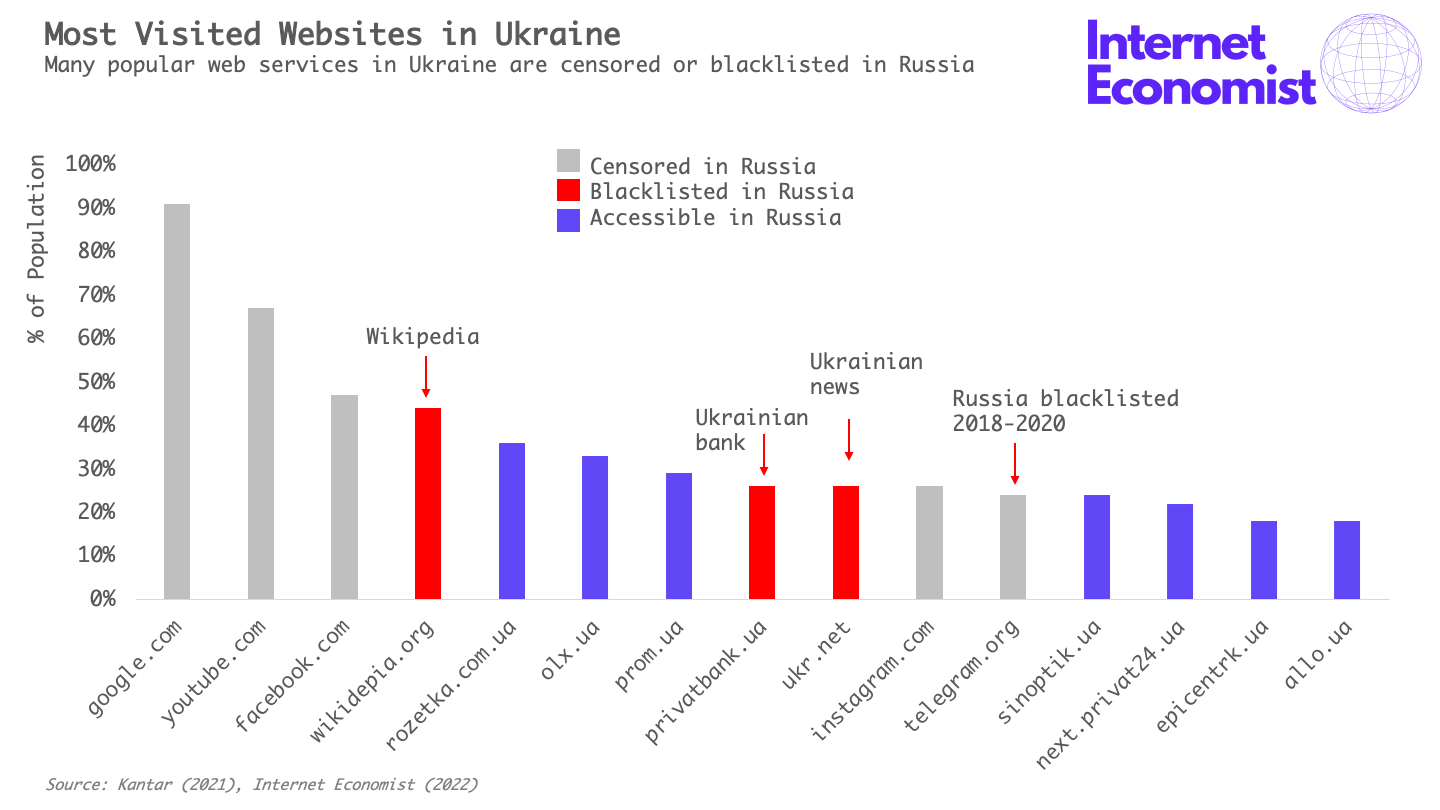 eCommerce is another area that could look very different under a Russian-controlled Ukraine. Online retail is a $4 billion a year industry in Ukraine, ranked sixth in CEE and only one-tenth the size of Russia's, but grew 26% in 2020 (the second-fastest growing in the region).
The major eCommerce player in the Ukrainian market is Rozetka which has approximately 30% share. Although Rozetka is a Ukranian company, it has been in talks to be acquired by Kaspi.kz, a Kazakhstan-based fintech company that is backed by the nephew of Kazakhstan's former president – and Vladimir Putin ally – Nursultan Nazarbayev. Rozteka has served as the eCommerce destination for Ukranians the past several years as Russia's major eCommerce platform Wildberries doesn't service Ukraine – that could change however if Russia begins meddling in Ukraine's eCommerce industry.
Regardless of one's political views on the conflict between Russia and Ukraine, Russia's expanding influence could dramatically change the digital – and broader economic – landscape in the region. At the very least, continued conflict in the region will lead to more uncertainty for companies providing services in the area.